Current Library Contests & Fundraisers
We are always featuring various contests, games, basket raffles and other fun offerings.
Name the Worm Coloring Contest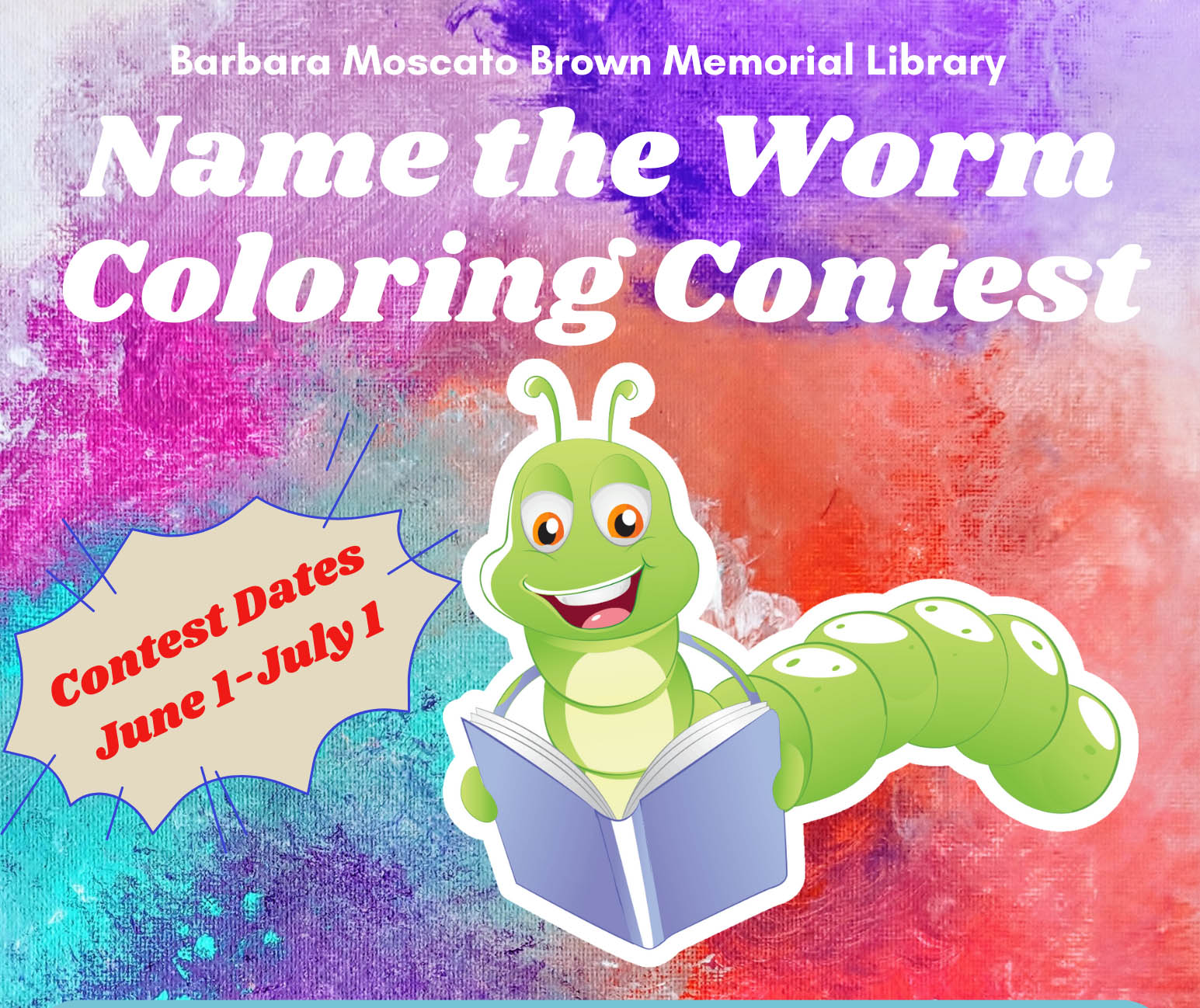 Contest open to children ages 5-12.
Print the coloring sheet and entry form linked below.
Choose a name for our newest library friend (the worm) who will live on the sign for the newly minted Anna English Youth Area.
Winner will be chosen by blind poll (online and in newspaper) and announced July 21.
All entries will receive their own bookworm, and winner will receive a gift card to Sheetz courtesy of Alcohol and Drug Abuse Services and an Amazon gift card from the library.
Date: Thursday, June 29, Friday June 30, & Saturday July 1.

Time: Thu-Fri- 11am-6pm, Sat 10-4pm.
Books in all genres will be available. New and antique titles, CDs and DVDs, puzzles, and more- all for sale!
All items are sold on a donation basis. Just look for boxes marked "Donate Here" near the books and give what you think is fair. Cash Only.