The library reading app from OverDrive
OverDrive is discontinuing the legacy OverDrive app in early 2023 and transitioning users to the Libby app.
Libby is OverDrive's newer app for browsing and enjoying digital content from our library. Making the switch to Libby is easy!
Download the free Libby app

Find your library and sign in

Your loans, holds, and wish list items will be on your Shelf
Scan the QR code below to learn how to install Libby on your device (including Kindle Fire tablets), review FAQs, register for free training, & more!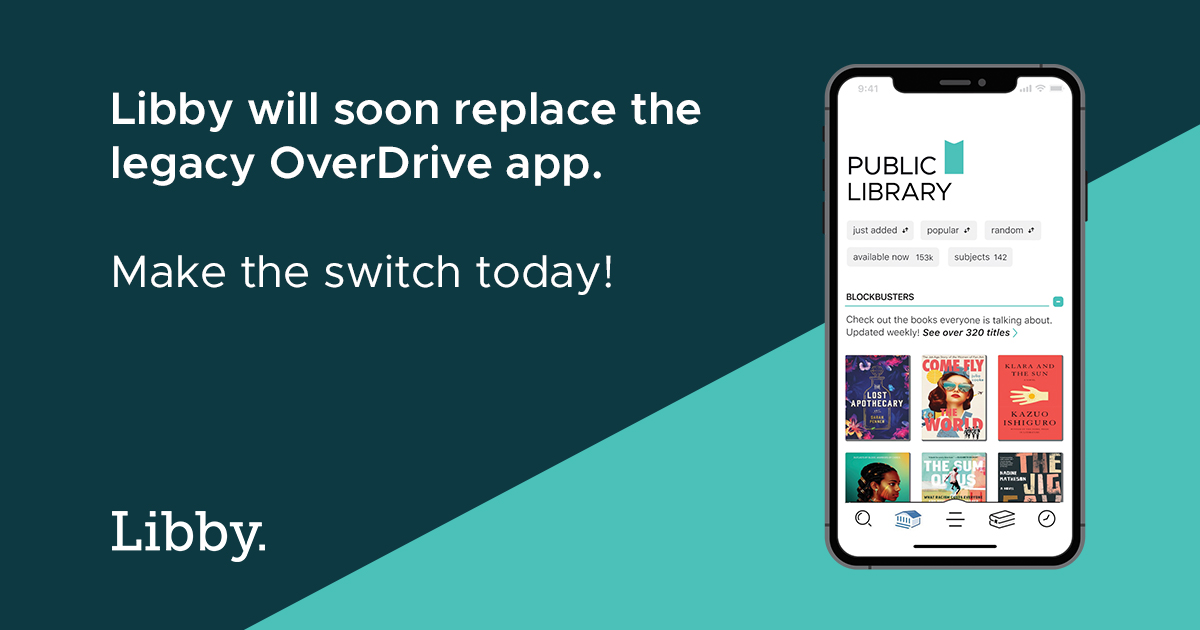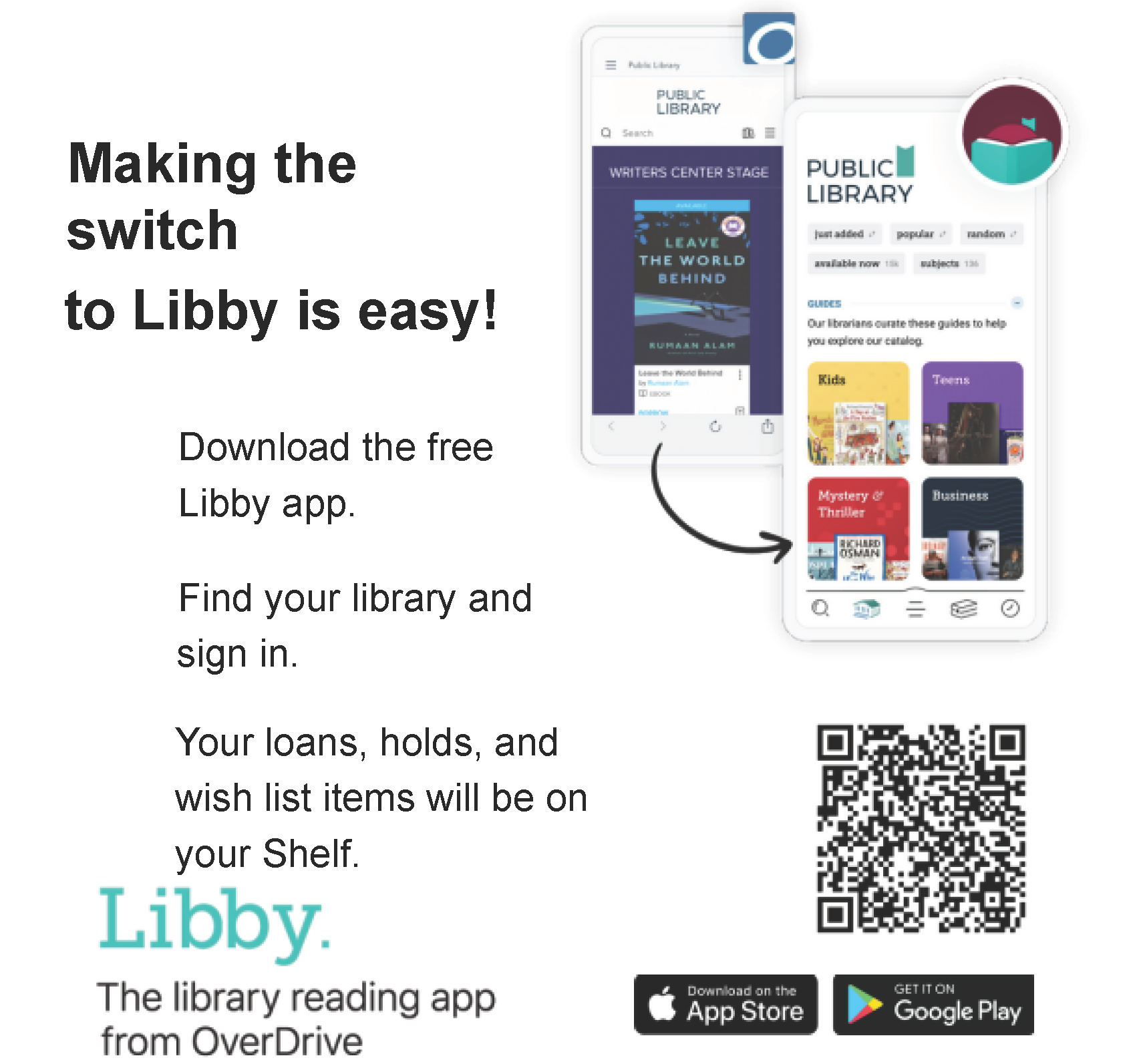 It's time to give Libby a try! All your loans, holds, and wish list items will be waiting for you in Libby when you add your library card.
Libby also comes with new features we know you'll love, like:
Tags to categorize books however you'd like—you can even sync your OverDrive wish list into a tag!
A central bookshelf for all loans and holds

Customizable notifications for ready holds, new magazine issues [include if your library offers magazines], and more

Compatibility with Apple CarPlay, Android Auto, and Sonos speakers

Extra learning and entertainment resources, like Kanopy, etc.

Easy access to OverDrive support staff
To log in you will need your library card number and request their POWER LIBRARY CODE from the Library by contacting library staff at 814-486-8011.
Click on an icon to access these great resources today. The "Power Library icon will lead you to a complete list of resources, with dozens more listed alphabetically.
Click on the "Chat with a Librarian" to get instant assistance from a certified librarian.