Holiday Book Gifting Program
Purchase an ornament for $2, 5, $10, or $20 to go towards a new book for area children.
Accepting donations now through December 11!
Anyone interested in receiving a book should fill out the linked below or pick up one at the Library, County Chamber, or Recreation Center. Completed forms should be submitted no later than December 15.*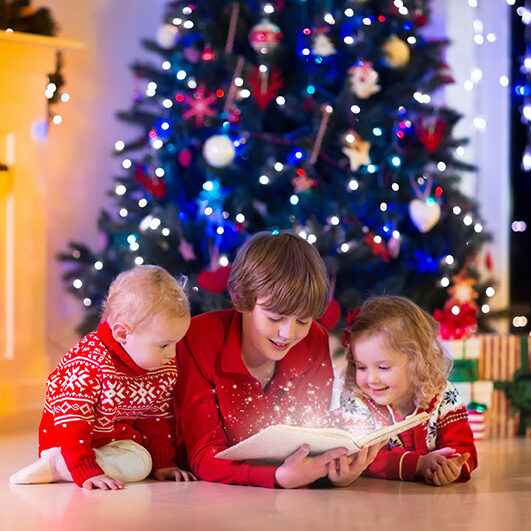 *Please note: Anyone participating in the Cameron County Rec Center program on December 3 who wants to pick up their books at the event should submit their request forms NO LATER than November 27, 2021.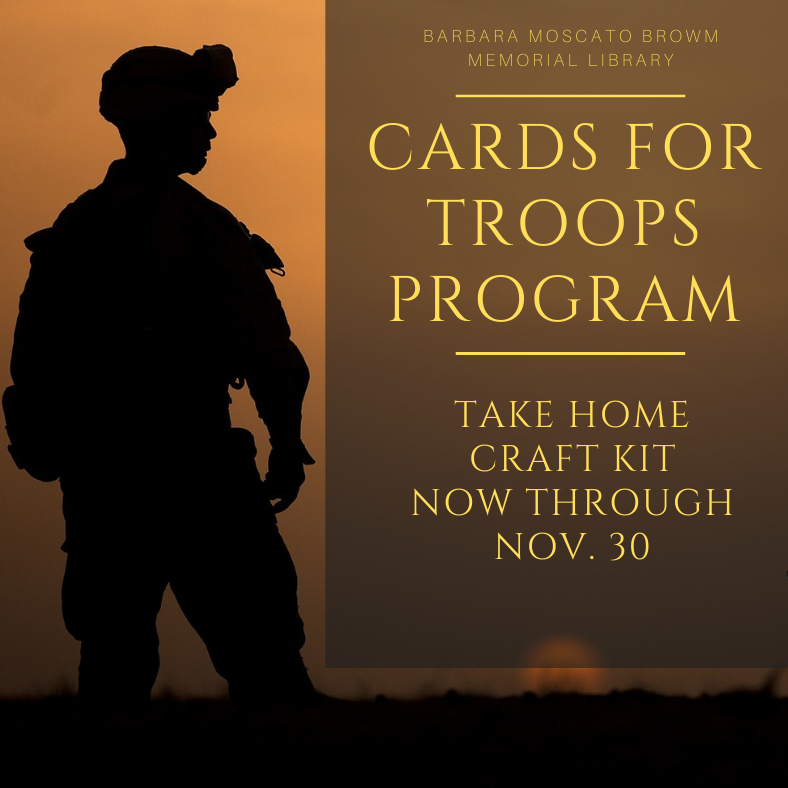 The Library invites area youth to use our Take Home Craft Kit full of all the supplies needed to create a custom holiday card for a military member serving abroad.
The cards will be included with Emporium's Military Christmas Boxes this year.
Take Home Craft Kits are available now through November 30. Completed cards must be returned to library NO LATER THAN DECEMBER 6.
View author Betty Riegel's reading at the library
If you missed our recent book signing event. Click on this video to hear Betty Riegel read an excerpt from her book "Up in the Air" chronicling her time as a PanAm stewardess in the 1960s. The book is available for checkout or purchase at the library now.
Great Ongoing Youth Programs
Check out some of the ongoing programs we're proud to offer at the library. Through our programs, we aim to engage children and teens and help them learn through fun, educational activities.

Various children's programs are held throughout the year. All programs are free to the public and include stories, simple games, snacks and related age-appropriate activities.
Library Story Hour: Beginning September 2021, Story Hour will resume in-person sessions in the library at 11 AM. These will be open to all children 0-5 and will include a story, craft and snack.
Free To Be Me: Every Wednesday from 10:30 – 11:15 AM, Miss Alex will have a story and craft session geared towards children 0-3, though older siblings are welcome to join as well.
Both of these programs are free to all local residents. For further information about these or other Library programs, you may call the Library at 486-8011 or visit us during regular Library hours.
1,000 Book Before Kindergarten
Click on the icon to download reading logs and milestone printouts and track your child's progress from home! Or stop by the library to pick up a reading log to get started today.
Notify us of your child's 100, 500, and 1,000 book milestones, and we will put together great prize packs for each! And don't forget to share your success with us on Social Media!