April Family
Reading Challenge
Starting April 1st, join us for our April Family Reading Challenge. We had so many awesome volunteers read their favorite stories for this event, so make sure you join us!
This is a wonderful opportunity to get your family together each evening for a fun book, and it is perfect for all you children (babies, preschoolers, elementary age). And you get a free book just for finishing the challenge!
Calendars needed to participate in the challenge will be available to pick up at the library. Or download one below and print it out at home!
Links to each video will be added to this page as they are posted and you do not need to have a Facebook account to view them on our page.
If you cannot make it to pick one up, please just let us know and we can email a copy to you.
Story Hour will be integrated into the videos. Each week, Miss Alex will continue to read two stories, and craft materials will be available at the library.
If you do not normally participate in Story Hour but would like to get the craft, please just let us know ahead of time to make sure we have enough materials prepared.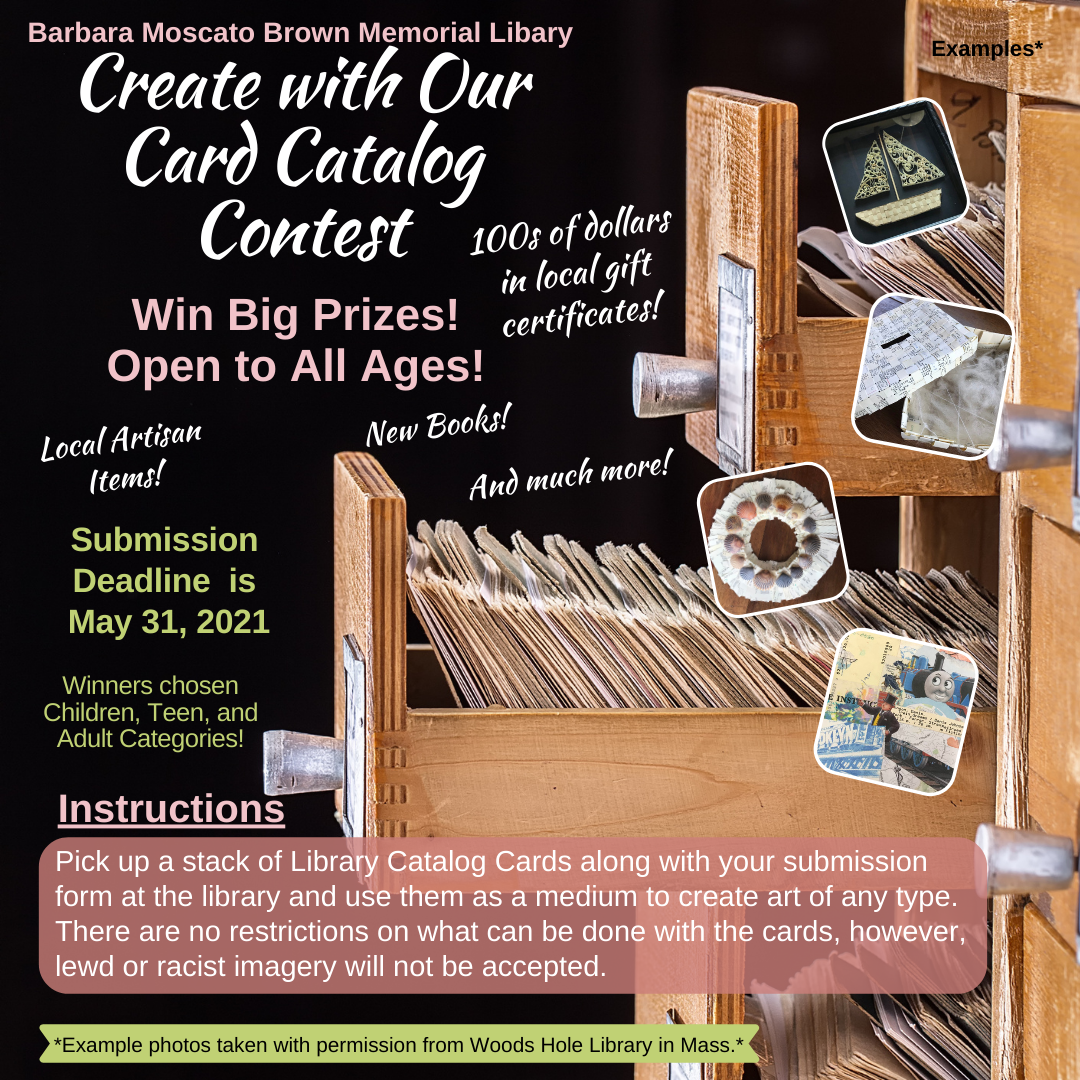 Contest Details and Rules
The contest is open to all ages and 1st, 2nd, and 3rd place prizes will be awarded in Adult, Teen, and Youth categories. Prizes include hundreds of dollars in gift certificates to Thing-a-majig, Sheetz and the Chamber, along with prize baskets containing local crafts, books, and lots of other goodies.
Participants will use the library's discarded Card Catalog cards to create any type of art they like, this includes, but is not limited to, painting on the cards, using them for collages, paper folding, macramé, or anything else participants decide to come up with. The only requirement is that the cards are the primary medium for the art.
Those interested in participating can pick up a bag with a stack of Library Catalog Cards along with a submission form (inside the bag of cards) at the library and use them as a medium to create art of any type. Juvenile entries must have form signed by a parent. You can also download the entry form by clicking here.
There is no limit to the number of cards participants can use, and there are no restrictions on what can be done with the cards, however, lewd or racist imagery will not be considered. Individuals may submit as many entries as desired.
Entries received after Monday, May 31, 2021 will not be eligible for prizes, but may still be displayed by library. Art submitted without entry form below will not be considered.
All entries must be the entrant's original work.
Artwork will not be returned. By submitting, you are giving the Library permission to sell and redistribute your artwork as desired. Artist credit will always be given.
The library will be posting ideas for card crafts throughout the length of the contest on social media.
For questions or if you are interested in donating a prize, email the library at brocampl@zitomedia.net, or call 814-486-8011 during the library's regular business hours.
Great Ongoing Youth Programs
Check out some of the ongoing programs we're proud to offer at the library. Through our programs, we aim to engage children and teens and help them learn through fun, educational activities.

Various children's programs are held throughout the year. All programs are free to the public and include stories, simple games, snacks and related age-appropriate activities.
1,000 Book Before Kindergarten
Click on the icon to download reading logs and milestone printouts and track your child's progress from home! Or stop by the library to pick up a reading log to get started today.
Notify us of your child's 100, 500, and 1,000 book milestones, and we will put together great prize packs for each! And don't forget to share your success with us on Social Media!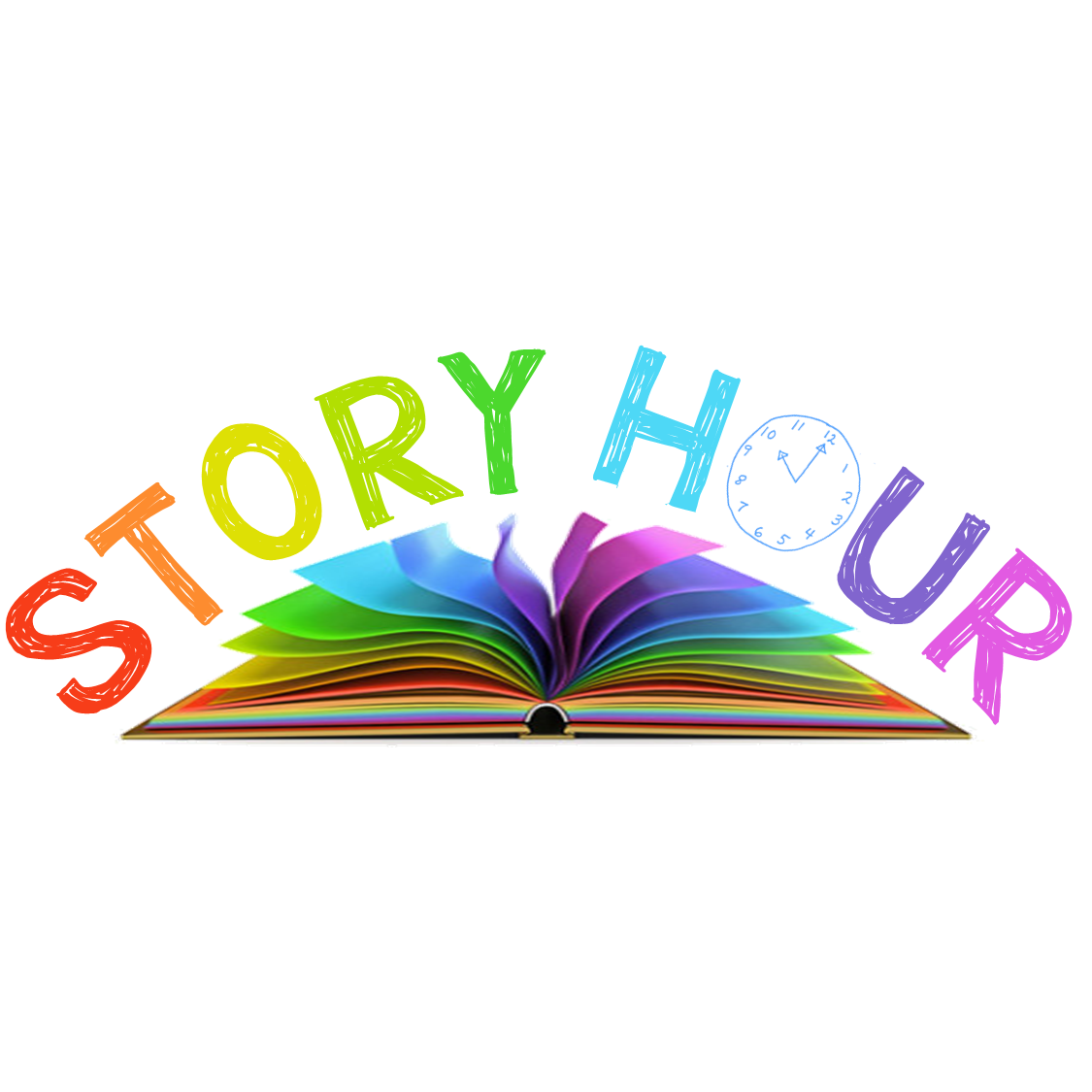 Free To Be Me: every Wednesday morning from 10:00 AM to 10:45 AM. Specifically prepared for birth to 3-year olds, this program is a good introduction to the Library and its services. Please register at the Library prior to bringing your child to the program.
Library Story Hour: every Friday morning from 11:00 AM to 12:00 noon. Story Hour is held year-round for children 4 & 5 years of age. Please register at the Library prior to the program.
For further information about these or other Library programs, you may call the Library at 486-8011 or visit us during regular Library hours.