The Seneca Library District (which includes the Barbara Moscato Brown Memorial Library) will be migrating data into a new library system in the coming weeks.
This is a very exciting process that will give library patrons more enhanced services and better access to materials. Your "home" library membership will now work at all 17 of the Seneca District libraries. Residents living in Cameron County will go to the Barbara Moscato Brown Memorial Library for their "home" membership services.
Until the transition is complete, please be patient with the library staff working in Cameron, Elk, McKean, Forest, and Warren counties. Here is a timeline of what to expect:
Starting on March 25, patrons may have difficulty accessing the online card catalog.
From March 26 to April 5, BMB Library will be running in an "offline" mode and will not be able to catalog new books and materials, create new library patron accounts, update patron accounts, check-in materials, or place holds.
Because of the transition to a new library system, THERE WILL BE NO FINES FOR OVERDUE BOOKS if items were due during the system transition.
Links for the new card catalog will be posted at https://barbaramoscatobrownlibrary.org/ and on our social media pages when the new library system/card catalog is up and running.
Please contact Barbara Moscato Brown Memroail Library Director, Yelena Kisler at librarian@barbaramoscatobrownlibrary.org for questions or concerns. For any issues relating to interlibrary loan during this time, contact Library Clerk, Matthew Nolder at info@barbaramoscatobrownlibrary.org.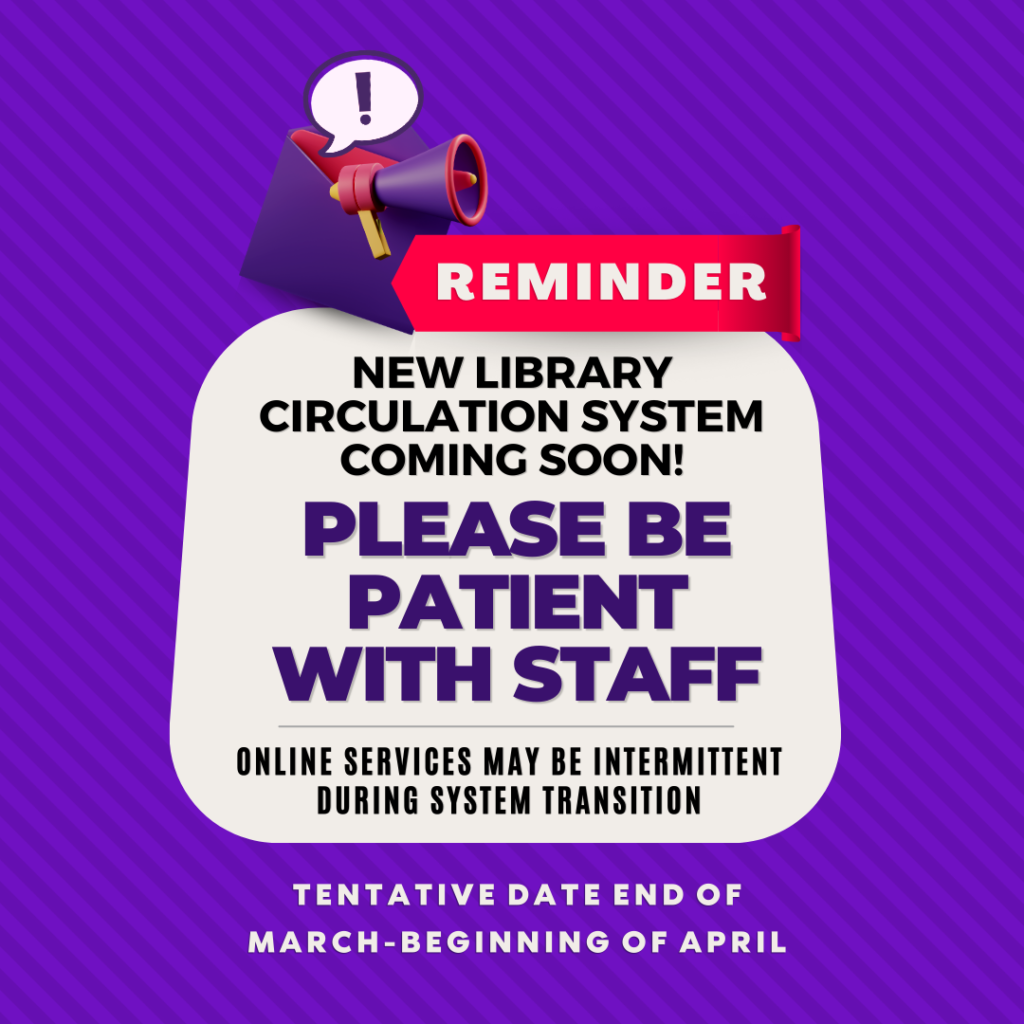 We are launching the test phase of our new circulation system beginning at 5 PM, Saturday, March 25!